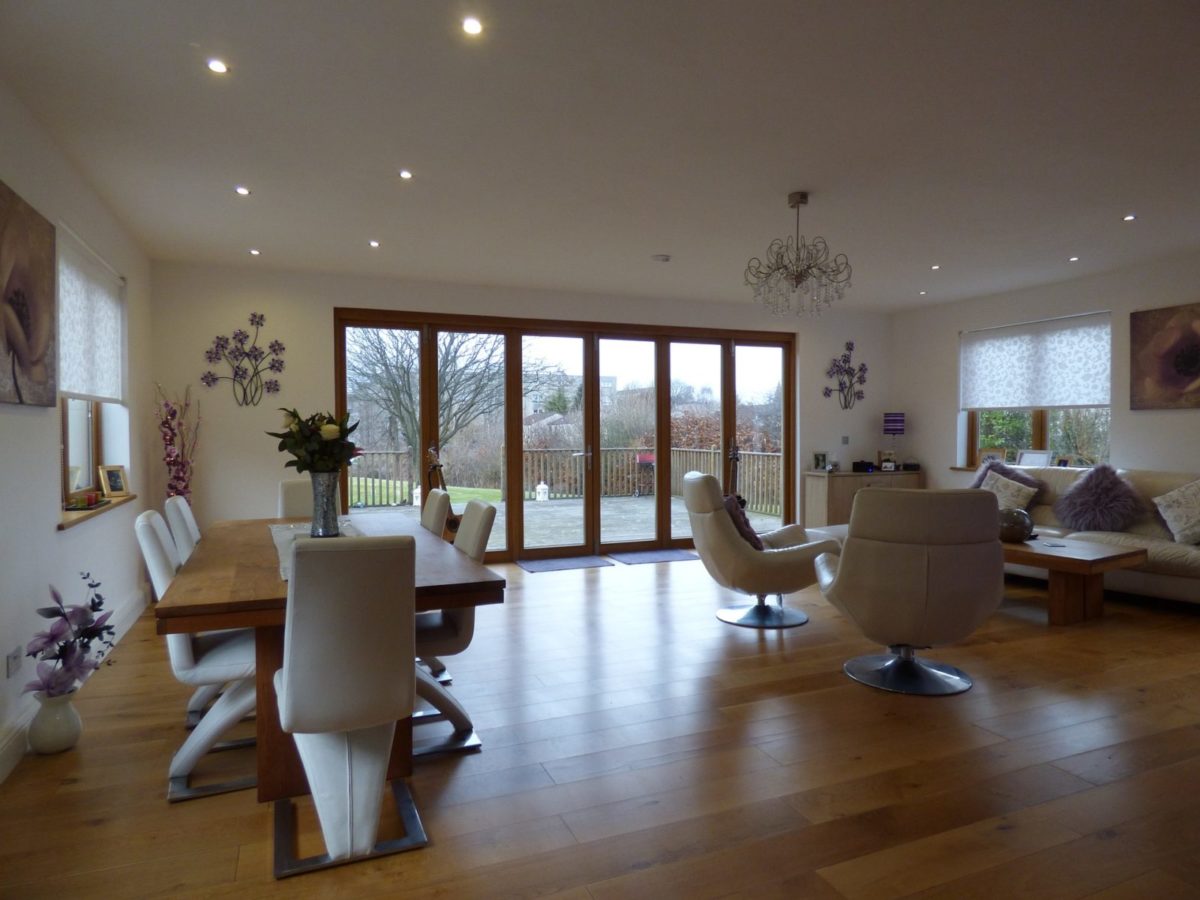 Everything you need to know about bi-folding doors
Bi-folding doors are a popular, versatile option for any home. It's the perfect way to bring more light into your interiors and truly capitalise on the view you have at your disposal. Sunlux offers a great selection of bi-fold doors for your home, but perhaps you aren't entirely sure what bi-fold doors are? This quick guide is just for you!
What are bi-fold doors?
Bi-fold doors are a doorway constructed in a manner that allows you to fully open them, so that your interior can be seamlessly connected to your garden whenever you feel like it. They're composed of a number of panels, usually from two to seven, on hinges connected to rollers at the top and bottom, so that they can be slid out to the sides, letting you completely open up your room to take in the fresh air and beautiful views.
What are the main benefits of a bi-fold door?
The main reason why people choose bi-fold doors is their incredible aesthetic quality. The amount of light that goes into a room with a bi-fold door is incredible, and it can really lift the mood in any home. They act as an incredibly fluent transition between the outdoors and indoors, blending together these two areas into one seamless experience. This has the added benefit of making an interior space appear larger than it actually is, making it the perfect choice for when your living room is on the smaller side of the scale. In general, the benefits are plenty, and each one of them makes bi-folding doors worth it.
Do bi-folding doors add value to the property?
This depends on a number of factors, but in general, any improvement to the home's structure – which a bi-folding door certainly is – has the potential to boost the property value.
What about the bi-folding door's security features?
Don't let the light and airy look fool you – bi-folding doors are as secure as any other type of door, if not more so. Modern doors come with a multipoint locking system, which is a guarantee that no unwelcome guests will enter through them. Additionally, bi-folding doors have a solid structure, which makes it even harder to break them.
Are bi-folding doors energy efficient?
Yes. Not only do they let in more daylight, allowing you to save on energy bills, but they are just as complex in their structure as most other doors on the market, which means that they boast thermal efficiency that's well within the current industry standards.
Can bi-folding doors last for long?
How long they last depends on the specific door – as with any other. Standard-issue bi-fold doors come with a ten-year warranty, but the more sophisticated materials you choose, the greater the chance that the doors will last longer.