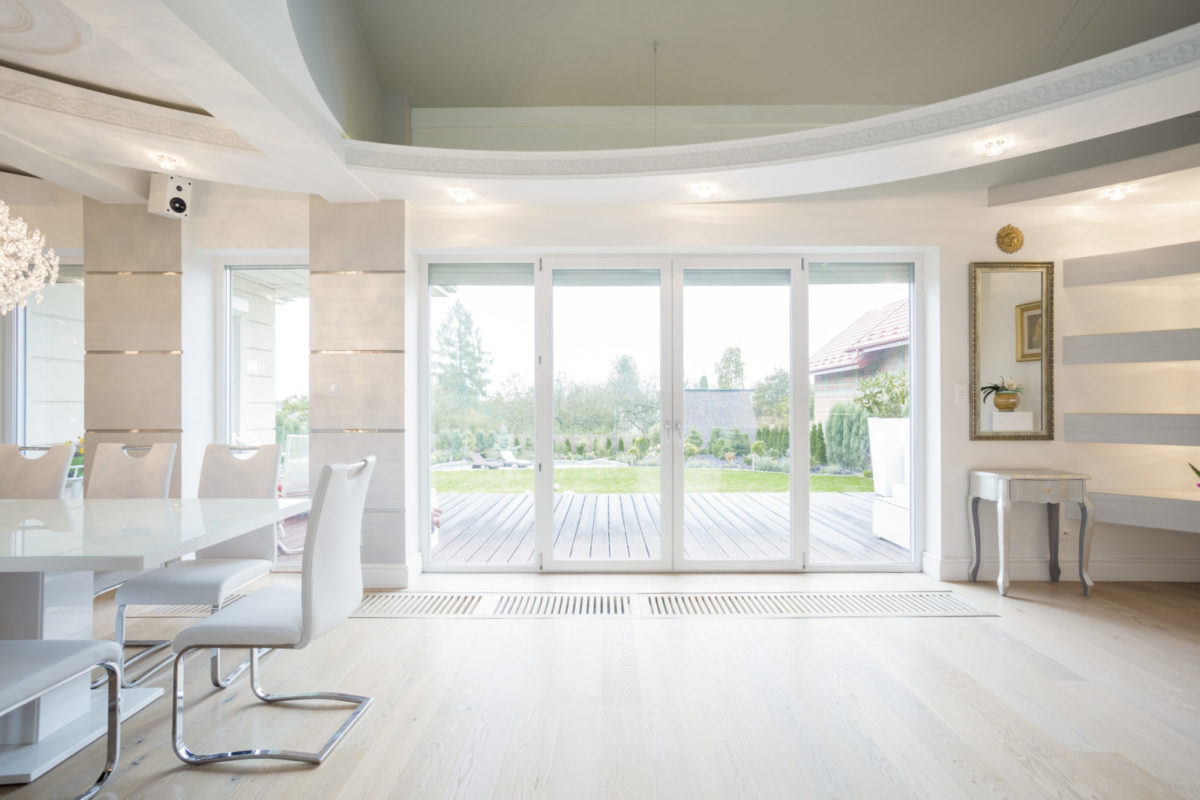 Bi-fold doors may be one of the hottest trends when it comes to choosing doors in recent years. But just because a choice is trendy doesn't mean it's an automatic win for you if you pick it up for your home. There are a lot of things to consider when choosing your own bi-fold door, so take all of them into consideration before taking the plunge and getting a bi-fold door to call your very own.
The advantages are hard to miss
Bi-fold doors have a great edge over other types of doors simple due to the fact that they can help you open up your home to the outdoors in such an effortless yet substantial way. Everything you love about the outdoors becomes much more meaningful and present in your interior, including the sunlight, fresh air, and the overall sensation of nature. Indeed, why shouldn't you install bi-fold doors into your home? You probably should! But not until after you've evaluated the following factors.
Decide on the material
Bi-fold doors are most commonly encountered in two materials: timber and aluminium. If you're looking for something traditional that will evoke a more rustic feel to your home, timber if the best choice for you. Engineered timber is preferable due to their superior dimensional stability compared to solid timber doors.  However, whichever you choose, keep in mind that timber requires painting and regular maintenance. Aluminium, on the other hand, may lack the natural allure of wood, but comes with a powder-coated finish that never has to be re-coated.  It's also a more cost-effective solution, as door panels can be made wider than in the case of timber doors.
Estimate costs
The cost of your very own bi-fold door will depend on the size, material, and quality of your doors. A more or less standard variant, good-quality door will cost you around £1,200 per linear metre of the frame-width, though you should also factor in VAT and installation costs, so make sure you measure how big you want your door to be and research all the costs attached to get a proper estimation of your door's ultimate price.
Screening and thresholds
If you're using a bi-fold door as a connector between your home and your garden, the threshold is a very important aspect to consider. You want your threshold to be concealed while still being weather-tested. A properly installed threshold can make a huge difference in your door's performance, as well as your own personal comfort. The last thing you should considered are how you'll shade your bi-fold doors – after all, with such a large pane, they're almost like another set of windows, so consider the options. While curtains are not very popular, they are definitely a viable option. Most opt for screens and shades that move horizontally and are built-in – that's always a reliable choice.