Sash windows are among the most popular types of windows used in the UK. With their traditional good looks and functional design, it's no wonder these windows have become such a staple for homes nation-wide.
Sunlux is proud to introduce its new line of timber box sash windows. All of our windows are made by expert craftsmen, not by technicians. Each and every window is made by an expert who has done it many times before – by hand, and with a level of artistry found nowhere else.
AVAILABLE WITH SPRING OR CORDS & WEIGHTS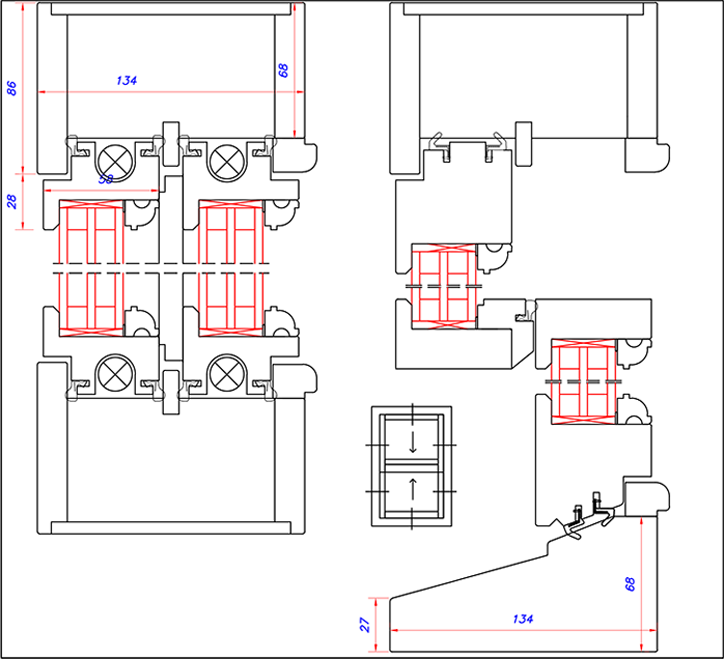 We ensure the greatest quality that can be provided by having all of our products be hand-made, using tried and tested, traditional manufacturing techniques, combined with modern materials that can ensure modern-level high quality without losing that authentic charm that makes sash windows so popular.
Sometimes you want more protection from your windows. Whether it's from the rain, wind, or any other weather condition, sometimes simple double or single glazing isn't enough. For this reason, we present to you our Sash Balance Excellent – a set of triple glazed windows for you to enjoy full security.
Our Sash Balance Excellent Triple Glazed windows are not only a safe and elegant choice for your windows, but they also come with options – you can choose whether you prefer your opening mechanism to be based on springs or cords and weights. Whichever you decide on, you can be sure that everything will run smoothly and none of your window's excellent looks will be compromised. We promise you excellence in all aspects.